Fall 2019 Bird Hikes & Events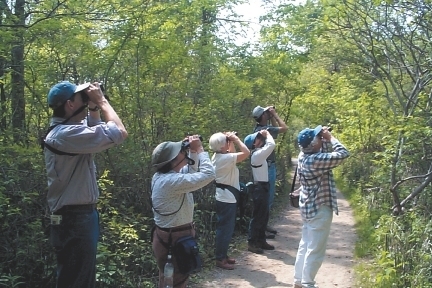 The Fort Collins Audubon Society is an amazing local resource of bird and nature lovers that have a monthly calendar of bird hikes and other events. We would invite anyone interested in getting out into nature and learning more about the birds that are in the area, to join the FCAS on these hikes and support them as members.
Upcoming Events
FCAS Presents Scott Rashid,
Director of Colorado Avian Research and Rehabilitation Institute
"North America's Smallest Falcon:
Learning about the American Kestrel Nest Box Project"

Thursday, September 12
Fort Collins Senior Center, 1200 Raintree Dr.
Social Time: 7 p.m.; Program 7:20 p.m.
Upcoming Field Trips
The mission of the FCAS is to promote the appreciation, conservation, and restoration of ecosystems. Foremost, in that mission is education. The educational events that we participate in throughout the year cannot take place without the time and expertise of the chapter members. The events for this Fall include:
FCAS and Bird Conservancy of the Rockies (BCR) are now offering classes and hikes through the City of Fort Collins Recreator.
Register at fcgov.com/recreator, register in person, or call 970-221-6655.

Join us for Feather and Flight Friday walks at the Fort Collins Senior Center led by Sheila Webber.
As part of our partnership with the Senior Center and the new habitat hero garden, we are offering bird hikes from the Senior Center to Rolland Moore Park. All are two hours hikes that start at the garden on the patio at 9 a.m.; cost is $6.
Dates: Friday, Sept. 13; Friday, Sept. 27; and Friday, Oct. 11.

Front Range Bird ID class for beginners is offered by Erin Youngberg from Bird Conservancy of the Rockies.
Learn techniques to identify birds, and how to use a field guide and bin-oculars. All are two hour hikes that start at the garden on the patio at 3 p.m.; cost is $15.
Dates: Sunday, Sept. 8; Sunday, Oct. 20; and Sunday, Nov. 17.