WHO ARE WE??
Sora
WBU Fort Collins Official Store Cat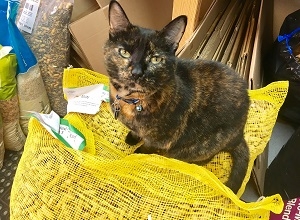 Sora joined us in June of 2011 after being introduced to us by the Fort Collins Cat Rescue Spay and Neuter Clinic in Fort Collins. We went there hoping to find a new addition to our staff and do our part to keep a kitty off of the mean streets of Fort Collins, thereby endangering the songbirds of this great city. She jumped right out of her kennel and into our hearts on that fateful day and we've never regretted a moment. When you visit the store, she might be sitting on a garden bench soaking up the sun in the afternoon by the front door, or even sitting on the checkout counter to greet you. She's a wonderfully friendly little cat and will be happy to cuddle her way into your heart as well. We've been asked many times why her name is Sora. It was suggested during a naming contest. A Sora is a little brown water bird and her coloring is somewhat reminiscent of that.
Lauren DeRosa, Owner, CEO, President
Certified Bird Feeding Specialist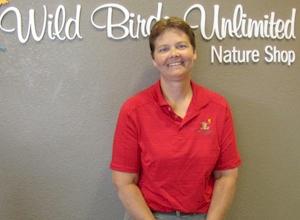 Lauren made the wonderful transition from "booze" to birds in April of 2006 when she sold the Loveland liquor store that her Dad and her were partners in for 16 years and bought WBU in Fort Collins. She had been feeding birds in her own backyard for 4 years before turning her hobby into a career. Her favorite part about owning a WBU franchise is that each day presents new challenges and she loves to spread her passion for the hobby to anyone that's interested. While her favorite bird is the American Goldfinch, she is interested in "birdies of another feather" on her days off. You'll find her golfing or on any body of water either paddle boarding, kayaking or boating at Horsetooth Reservoir whenever the store will allow for time off and the weather on the Front Range will permit.
Susan Mathis-Lilley, Team Member
Certified Bird Feeding Specialist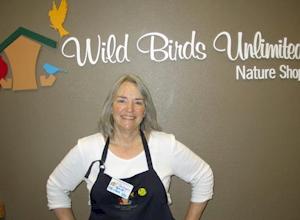 Originally from Dubuque, Iowa, Susan moved to Fort Collins from Michigan 10 years ago to get closer to family in the west. After teaching preschool for five years, she "semi-retired" to pursue other interests such as getting her Master Gardener certification with CSU Extension. She's been a backyard bird feeder for over 25 years and her birding claim to fame is having won the rookie division spring birding title at Chippewa Nature Center in 1999.
Tom Larsen, Team Member
Certified Bird Feeding Specialist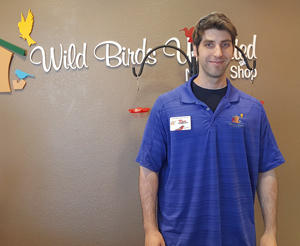 Tom was born and raised in Fort Collins! When he isn't working or studying to be a personal trainer, he enjoys playing tennis, working out and hanging out with his cat! He also makes time for DC Comics, of which he is a big fan!
Alec Broughton, Team Member
Certified Birdfeeding Specialist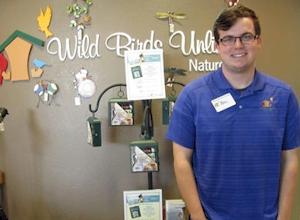 Alec's nickname is "Danger", at least that's what he tells us. Personally, we find him to be quite kind and a great addition to our team! He owns 2 corgi's. one named "Todd", to whom he owes his life and "Josie". Alec has been with our team since July of 2015 and has just gotten around to writing up his bio for our staff page. He couldn't believe that anyone might be interested in his life story and thanks anyone that has actually gotten this far in reading this quick snippet of his life. Alec is enrolled at CSU and works in the store whenever his school schedule will allow. We hope you'll stop in to say hello soon!
Barb Seibert, Team Member
Certified Bird Feeding Specialist In-Training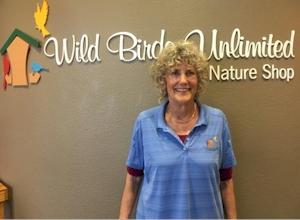 Barb is a veterinarian, happily retired from a 30+ year career in the Animal Health Industry. She recently returned to Fort Collins after several years in the Midwest, and is avidly pursuing her passion for birds, wildlife, photography, hiking and fishing. When not assisting bird lovers at WBU, she enjoys spending quality time with her grandson, and relaxing days at her cabin in Red Feather Lakes. On Mondays she volunteers at the Visitor Information Center for the Arapaho and Roosevelt National Forests. Barb provides many of the beautiful bird photos we feature on our Facebook page!
Hanna Henke, Team Member
Certified Bird Feeding Specialist In-Training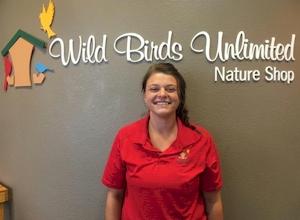 Hanna is an outdoor enthusiast and if possible, would spend each and every hour of each and every day outdoors! She loves gardening, bugs and taking photographs. If you see her out and about on her days off, you might find her driving around, searching for and photographing abandoned houses or simply wandering through the natural areas set aside all over Northern Colorado.
Lauren Lee, Team Member
Certified Bird Feeding Specialist In-Training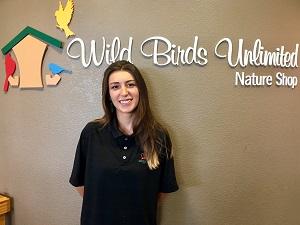 Lauren Lee comes to us from Durango, CO. She absolutely loves animals and the natural world. She likes to spend her free time hiking, rock climbing, bird watching and painting. She is currently studying Political Science in hopes of one day studying Environmental Law. She and her partner Ben have two kitties named Atlas and Leopold, and hope to eventually add a pup to the family!
Colleen Hurst, Team Member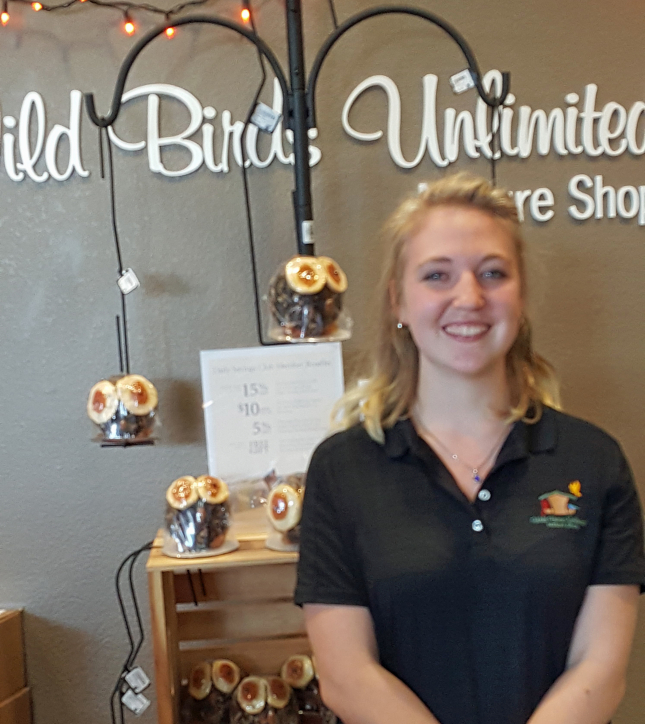 Certified Bird Feeding Specialist In-Training
Bio info coming soon!
Kristen Jackson, Team Member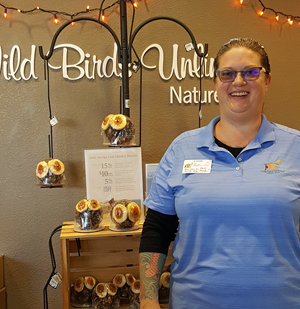 Certified Bird Feeding Specialist In-Training
Kristen comes to us born and raised in Fort Collins, CO! She lives in Loveland, married with one child, one dog and one cat. She has a passion for creating and designing art and has her own business, Needful Things, which she promotes in local craft fairs and the Maker's Markets. She came to us because of her passion for feeding birds in her own backyard, and is especially fond of the hummingbirds that visit each year. Her most favorite sound on earth when camping in the foothills is the wind blowing through the pine trees with hummingbirds buzzing all around. She decided to leave the corporate world to work with and support a locally-owned business. We are so happy to welcome her to our team and invite you to come in and say hello!
Penni Sorger, Team Member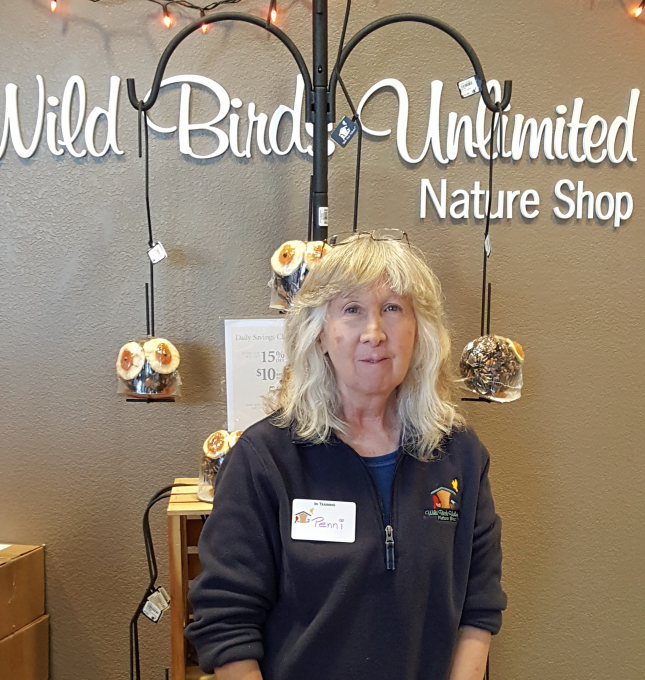 Certified Bird Feeding Specialist In-Training
Bio info coming soon!
Marianne Madson, Team Member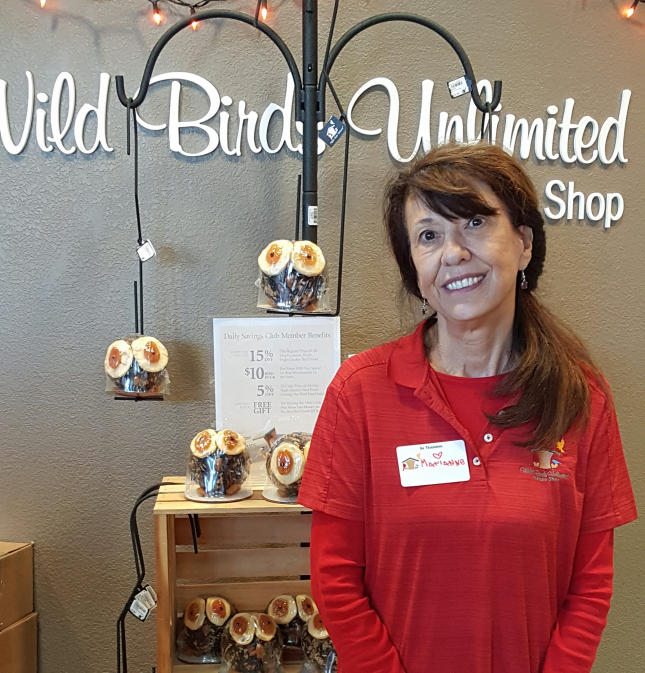 Certified Bird Feeding Specialist In-Training
Bio info coming soon!
Dana McCausland, Team Member
Certified Bird Feeding Specialist - By way of our Albuquerque store for the past 13 years!
Bio info and picture coming soon!