2020 Events from Audubon of the Rockies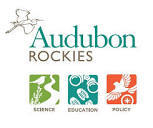 Habitat Hero Wildscaping 101: Planting a Better World for Birds & People
Saturday, February 08, 2020
10:00am - 12:00pm Fort Collins, Colorado
Fort Collins Nursery, 2121 E. Mulberry, Fort Collins CO
CLICK HERE for information and registration!
2020 Habitat Hero-Rethinking Wyoming Landscaping/Native Gardening 101
Laramie County Community College, Pathfinder Building, Rooms 108/109
Cheyenne, WY
CLICK HERE for more information and registration!


Keynote speaker: Panayoti Kelaidis, Denver Botanic Gardens/Author: Rethinking Wyoming landscaping-learning from the natives.
Schedule:
8:00 Welcome and Housekeeping Mark Gorges, chair
Planting a Better World for Birds & People Jamie Weiss
8:15 "Rethinking Wyoming Landscaping--Learning from the Natives" Panayoti Kelaidis
The Xeriscape movement was born nearly 45 years ago in Denver when we experienced a severe drought and realized there wasn't enough water to drink and water thirsty landscapes. We have been re-thinking Colorado landscapes ever since--and although Wyoming has not yet experienced the enormous population pressures that have wrought havoc along the Front Range, perhaps you can take a lesson of how more and more Colorado gardeners are looking to our native plains and mountains for inspiration and design.
9:45 BREAK
10:00 Designing a Habitat Hero Garden Catherine Wissner
11:00 Drip Irrigation Layout Katie Collins
11:30 LUNCH LCCC cafeteria, included in registration cost
1:00 Preserving Prairie Wanda Manley
1:15 Preparing Your Site for Planting Maggie McKenzie
1:30 The Three P's of Garden Installation: Purchasing, Planting, and Post-Planting Maintenance Kathy Shreve
2:00 Applying to be a Habitat Hero Jamie Weiss
2:15 Garden Maintenance Catherine Wissner
2:45 BREAK
3:00 Concurrent Hands-on Experience
Drip Irrigation Components Katie Collins
Winter Sowing (one jug with seeds per participant) Michelle Bohanan
3:30 Panel Discussion Barb Gorges, moderator
4:00 Close
Panayoti Kelaidis is a plant explorer, gardener and public garden administrator associated with Denver Botanic Gardens where he is now Senior Curator and Director of Outreach. He has designed plantings for many of the gardens at DBG, he is particularly noted for the plantings of the Rock Alpine Garden. He has introduced hundreds of native ornamentals from throughout the Western United States to general horticulture.
He has taken seven collecting trips to Southern Africa researching the high mountain flora there, as well as travels to the Andes, Central Asia (Kazakhstan and Mongolia), the Himalaya (from both Pakistan and China) as well as travels throughout much of Europe from Spain to Georgia, Turkey and most recently, New Zealand. In June he will be leading a tour to Sichuan for the Denver Botanic Gardens.
Many of his plant introductions are available through Plant Select®, (a plant introduction program he helped launch along with staff from Colorado State University and nurseries across America). He has lectured in over 140 cities in twelve countries, and has been featured in dozens of television, newspaper and magazine pieces. He has published widely in popular and technical horticultural journals.
In recent years Panayoti has been honored with the Boulder History Museums 60 Year Living History award in 2004, in 2003 by being inducted into the Garden Club of America as Member-at-Large, in 2002 he received the National Garden Clubs Medal of Honor and in 2000 he received the Arthur Hoyt Scott Medal from the Scott Arboretum at Swarthmore College. He has received four awards from the North American Rock Garden Society. In 2004 he was inducted into the Colorado Nursery and Greenhouse Associations Hall of Fame. In 2009 he received the Liberty Hyde Bailey Award of the American Horticultural Society.
Michelle Bohanan
Katie Collins
Barb Gorges earned Laramie County Master Gardener status in 2012. She writes the monthly garden column for the Wyoming Tribune Eagle (www.CheyenneGardenGossip.wordpress.com), is the author of Cheyenne Birds by the Month and has been an active member of the Cheyenne High Plains Audubon Society for 30 years.
Mark Gorges became a Laramie County Master Gardener in 2014. He is a birder and has been an active member of the Cheyenne High Plains Audubon Society since 1990. The Gorges yard became a Habitat Hero garden in 2015.
Wanda Manley
Maggie McKenzie began gardening in Laramie County at her mothers elbow many decades ago. She finally learned what shed been doing wrong for so long when she took the classes for becoming a Master Gardener back in 2012. She lives near Crow Creek and loves inviting (most) wildlife into her garden but especially the pollinators and birds. The McKenzie garden was designated a Habit Hero garden in 2015.
Kathy Shreve is a long-time Laramie County Master Gardener, since 2003, and loves all aspects of gardening, well, except maybe for turf installation and maintenance. She particularly likes to design low-water and low-maintenance gardens based upon Cheyenne-friendly plants and edibles.
Jamie Weiss is the Habitat Hero Coordinator for Audubon Rockies, a regional office of The National Audubon Society, an organization that has championed the protection of birds and their habitat for over a century. She combines her science and educational background to manage the Habitat Hero program, which focuses on addressing two of todays toughest environmental challenges: habitat loss and water conservation.
Catherine Wissner