NOW AVAILABLE AT YOUR LOCAL STORE!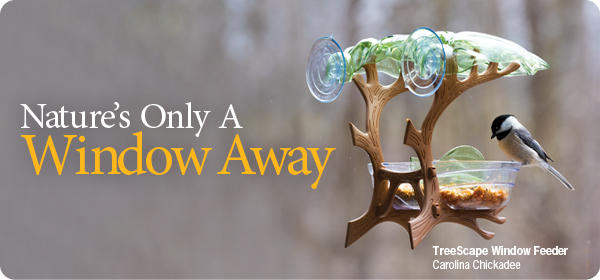 Bring Birds in for a Close-up View
Our TreeScape Window Feeder brings your birds so close you could almost reach out and touch one. Perfect for offering blends, peanuts and Bark Butter® Bits, this durable feeder simply attaches to your window pane with suction cups, allowing you to see the tiniest bird detail. Made in America, the TreeScape Window Feeder is easy to fill, easy to clean and backed with a lifetime guarantee.
They have JUST ARRIVED so stop in today to be the first to enjoy this cute little feeder!
$34.99 Each
CLICK HERE to place your order online for pickup or home delivery!