Bird ID Class for Beginners!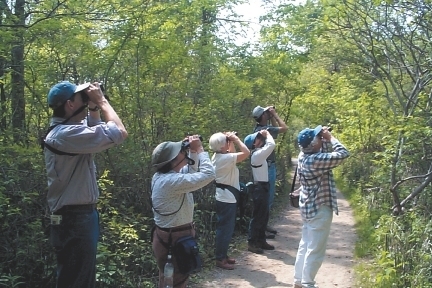 Are you interested in learning more about finding and ID'ing wild birds in Northern Colorado but are a beginner and a bit apprehensive about heading out on your own? The Bird Conservancy of the Rockies own Erin Youngberg is offering a class at the Fort Collins Senior Center to teach you the basics in the comfort of an indoor classroom so that your first journey into the field is a great one!
Front Range Winter Bird ID Designed for beginner birders who love nature and want to learn more about local birds. Learn techniques to identify birds and how to use a field guide and binoculars in the comfort of the indoors.
Sunday, February 9, 2020 at the Fort Collins Senior Center
3:00-5:00 PM
Cost $15
Class ID - 107402-03
Bird Conservancy Fundraising Event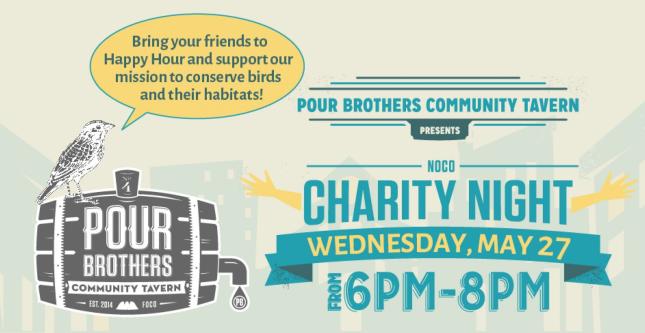 May 27th - 6:00 - 8:00pm Pour Brothers 220 Linden St., Fort Collins, CO
Wild Birds Unlimited is PROUD to sponsor this event with a $500 matching contribution to the Bird Conservancy of the Rockies! All tips up to $500 will be matched by WBU FoCo to help this amazing local non-profit.
CLICK HERE for all of the details!
Bird Conservancy Field Trips
All trips are weather dependent. Bird Conservancy cannot guarantee featured birds will be seen. Trip costs help keep conservation projects working - thank you for your support!
To reserve your spot on any of these trips, please contact Kelli Hirsch at (303) 659-4348 ext. 12 or [email protected] org.

Grassland Birds at Soapstone Prairie Natural Area
May 31 - June 1 | Fort Collins, CO

Depart by van from our Fort Collins office at 5:15 am and join our team as they try to color band Baird's Sparrows. See and hear grassland birds in this beautiful setting. Lunch and transportation included. Return to Fort Collins by 3:00 p.m. Optional: join us for dinner May 31 to meet the crew!
Minimal walking required on flat terrain. Standing for long periods, camp chairs welcome.

Cost: $150 per person


Rustic 12-Mile Ranch Tour and Mountain Plovers
June 14-15 | near Fairplay, CO

Birding, tour and dinner at 12-Mile Ranch, courtesy of Ed and Meg Nichols, on 900 acres of riparian and hay fields with a rare fen and many varied bird species. Overnight stay at the historic Hand Hotel in Fairplay includes breakfast. Spend the morning with our intern spotting Mountain Plovers and their nests. Box lunch provided in the field.
Minimal walking required on flat terrain at 9,000 feet. Standing or sitting for long periods.

Cost: $250 per person


Grover Field Tour near Durango
September 17-18 | near Durango, CO

Private Lands Wildlife Biologist, Kristina Kline, and landowners, will share how she helped restore and create wetlands near Grover and the Frierdich properties near Pagosa Springs. We'll lunch in the Animas River Valley at the James Ranch. The evening before, join us at a local brewery to meet Kristina and hear more about her conservation and restoration work for Bird Conservancy. Minimal walking and standing at 6,000+ feet.
Cost: $250 per person