Update! April 2023 from the Wild Bird Feeding Institute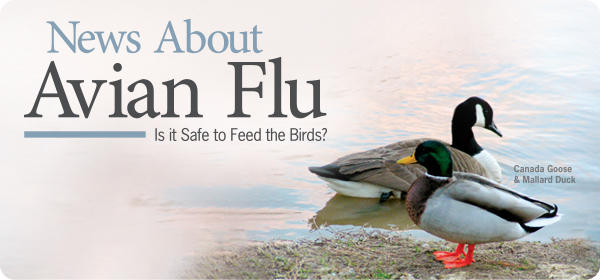 What You Need to Know
The Wild Bird Feeding Institute (WBFI) recently provided an update on the Avian Flu outbreak in the US and Canada. In summary, the update shares:
The risk of transmission to humans is very low with only one case having been confirmed in April of last year. This case occurred in a person who had direct exposure to poultry and was involved in the culling (depopulating) of poultry with presumptive H5N1 bird flu.

The number of infections in commercial poultry and domestic birds is low but affected backyard flocks is still high

The majority of infected wild birds are waterfowl and raptors that scavenge on waterfowl

Cyclical relief is expected again during summer once waterfowl migration has ended

The low risk of spread to songbirds and hummingbirds suggests that feeding birds during the spring migration season should be safe in all regions with the following exceptions:
People feeding birds with domestic backyard flocks should not leave feeders up
Those with wild waterfowl visiting their yards and feeders should remove feeders until the waterfowl depart
People living in areas with high numbers of confirmed HPAI cases should consider a temporary removal until those cases have decreased

Click here to read the full article from WBFI.