2020 Events from Audubon of the Rockies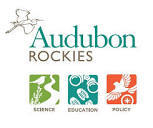 Bird Friendly, Climate Friendly Conference
Saturday, January 11, 2020 8am-4pm
Northside Aztlan Community Center, 112 E. Willow St., Fort Collins, CO 80524

Climate change is one of the greatest threats to birds. At this conference, hosted by Audubon Rockies, learn about climate reduction programs and ways you can take action to create a better world for birds and people. Actor and environmentalist Ed Begley Jr. will remotely deliver the keynote via live video.
CLICK HERE for price, agenda, full schedule and speaker bios!
Habitat Hero Wildscaping 101: Planting a Better World for Birds & People
Saturday, February 08, 2020
10:00am - 12:00pm Fort Collins, Colorado
Fort Collins Nursery, 2121 E. Mulberry, Fort Collins CO
CLICK HERE for information and registration!