Winter 2020 Bird Hikes & Events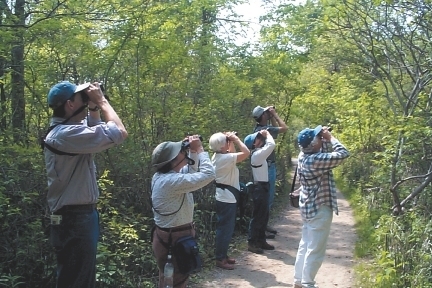 The Fort Collins Audubon Society is an amazing local resource of bird and nature lovers that have a monthly calendar of bird hikes and other events. We would invite anyone interested in getting out into nature and learning more about the birds that are in the area, to join the FCAS on these hikes and support them as members.
Upcoming Events
FCAS Presents
Kyle Battige, Aquatic Biologist, Colorado Parks and Wildlife
"Watson Lake Diversion Fish Passage–Removing Barriers and Letting the Fish Decide"
Thursday, January 9th
Fort Collins Senior Center, 1200 Raintree Dr. Social Time: 7 p.m.; Program 7:20 p.m.
Please come and join us!
See you at the Senior Center!
Upcoming Field Trips
The mission of the FCAS is to promote the appreciation, conservation, and restoration of ecosystems. Foremost, in that mission is education. The educational events that we participate in throughout the year cannot take place without the time and expertise of the chapter members. The events for this Fall include:
Saturday, Jan. 11, Running Deer Natural Area.
Leader: Robert Beauchamp, [email protected] 970-232-9296.
We will explore a few marshes and ponds during this 1.5–2-mile saunter through the natural area. All levels are welcome and a spotting scope will be available. Meet at 8 a.m. in the parking lot.
Sunday, Jan. 12, Bobcat Ridge Natural Area Bird Survey.
Leader: Denise Bretting, [email protected], 970-669-1185 or 669-8095.
FCAS performs a monthly bird census for the City of Fort Collins on the second Sunday of each month. All levels are welcome. Meet at 8 a.m. in the parking lot.